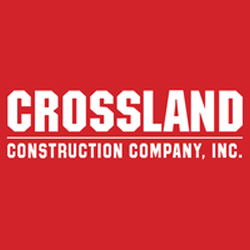 Concrete Form Carpenters
Junction City, KS
Get to Know Us
With a company built on family—by family—it's no surprise that working here is so much more than just putting on a hard hat and work boots.
At Crossland, you join a group of Real Builders who care about bringing long-lasting facilities to our clients and providing the best culture and opportunities for our employees. With our own in-house education program, you'll find the resources, support, and training necessary to put you on the path to success.
Benefits + Paid Time Off
When you want the best team, you offer benefits accordingly. Competitive pay, a family atmosphere, and great benefits are part of our culture of celebrating and appreciating our people.
Health, Dental and Vision Insurance
Life Insurance
401(k) retirement plan with guaranteed match
Flexible Spending Account
Paid time off
Holiday pay
Paid education opportunities
Perks
Company Apparel
Safety Incentives for Field Employees
Milestone Anniversary Gifts
Company Events (Picnics and Christmas Party)
Diaper Bundle Program for new parents
Flu Shots, and so much more!
About the Role
This position can be physically demanding and candidates must be able to work outdoors, at heights and travel as needed. If you're a hard worker, love being outdoors, and enjoy a team atmosphere and camaraderie, this is the job for you! Drug screen, physical and criminal background check is required of successful candidates.
Essential Responsibilities
Performs any combination of the following duties on construction projects, usually working in a utility capacity and by transferring from one task to another.
Activities include but are not limited to:
Build and set forms out of wood, metal and Symon forms
Help pour concrete into forms
Tie rebar
Strip forms after concrete is set
Clean forms and prep for next project
Proficient in measuring and cutting
Able to work at heights
Ability to work without close supervision once directed on task.
Physical demands of this position include lifting up to 70 pounds occasionally; 50 pounds frequently along with frequent climbing, balancing, stooping, kneeling, crouching, reaching and handling.
Obeys and follows all safety rules on the job site and encourages others to do the same.
Maintains a good relationship with co-workers and works well with others to accomplish a task.
EOE M/F/D/
79093275